Who Provides Help Desk Services In Barrie?
If you're a business owner in Barrie, ON, looking for help desk services, look no further than Act360 Web & I.T. We specialize in providing top-notch help desk support for businesses of all sizes, so you can rest assured that your needs will be taken care of.
Call us today to learn more about what we can do for you!
Why Are Help Desk Services Critically To Large & Small Companies In Barrie?
For businesses in Barrie, ON, having a reliable and efficient help desk service is essential to any successful operation. Technology and IT services are becoming increasingly intertwined with the day-to-day operations of all companies, large or small.
Access to technical help, when needed, can save these companies time and money. With Act360 Web & I.T.'s outsourced help desk services, you can trust that your business will have the support it needs when something goes wrong. Whether you need simple troubleshooting or more complex technical help, their highly trained staff can assist with anything you throw at them. This commitment to quality customer service makes Act360 Web & I.T. the go-to solution for all your businesses' IT and help desk needs in Barrie, ON.
What Types Of Help Desk Services Are Available To Businesses In Barrie?
Businesses in Barrie have access to a wide range of help desk services that can help them keep their operations running smoothly. From essential technical support, such as troubleshooting computer issues and fixing slow networks, to aid with implementing new software, there's a service available to ensure your business remains up-to-date.
Act360 Web & I.T. can offer flexible and customizable help desk services, so you get precisely what your business needs. This includes setting up automation for recurring tasks, video conferencing solutions, and providing top-notch training on the most widely used software packages. No matter what kind of issue your business faces, Act360 Web & I.T. can provide a solution tailored to your specific needs.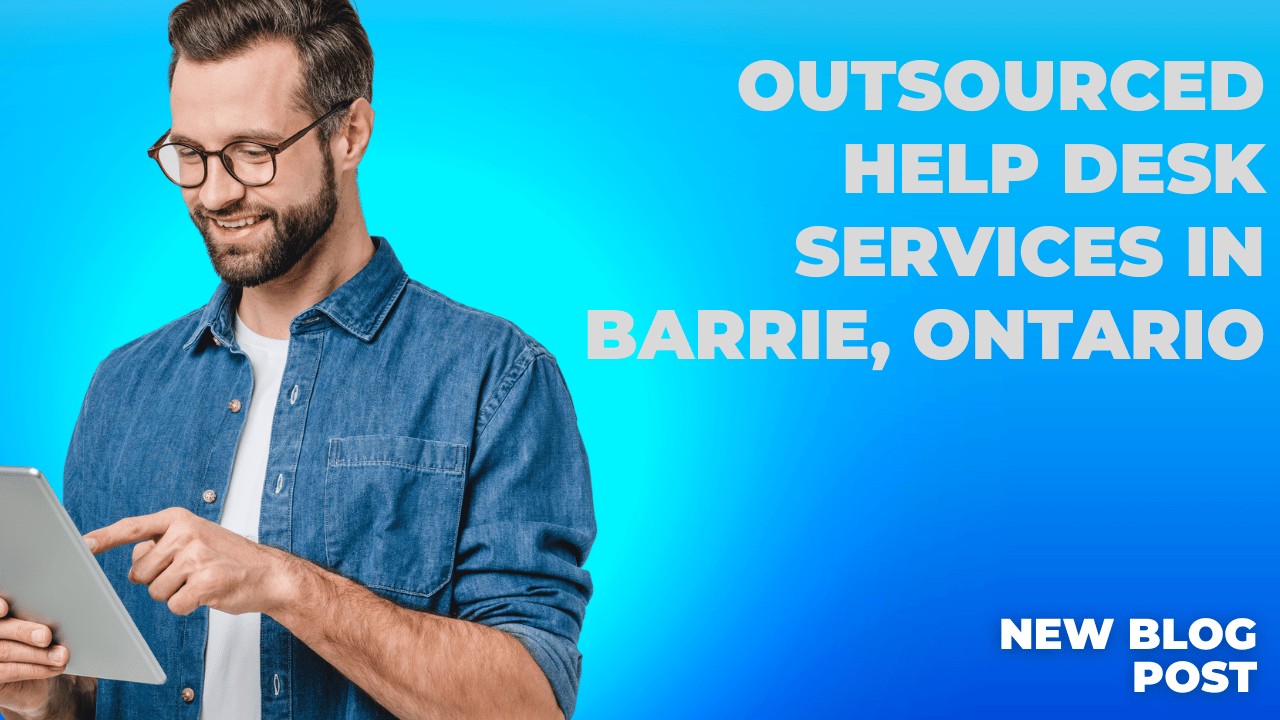 Act360 Web & I.T.'s Outsourced Help Desk Services
Every business requires some help desk support at some point, and here in Barrie, ON, the Act360 Web & I.T. team is ready to provide those help desk services should a need arise. The company creates customized help desk packages tailored to fit businesses of all sizes and varying budgets.
Act360 offers 24/7 remote support as well as onsite engineer visits whenever necessary. In addition to software installation and maintenance, they also provide system updates, IT security audits, and internet firewall set-up - all of which are critical components of proper functioning computer systems in today's digital age.
Businesses can rely on their team to quickly resolve any issue, helping increase their IT performance without breaking the bank or needing an in-house tech team.
How Outsourced Help Desk Services Benefit Barrie Businesses
Businesses in Barrie, ON, can benefit from outsourced help desk services in several ways. First and foremost, it can free up valuable time and resources that would otherwise be spent on managing and troubleshooting technical issues.
Additionally, it can provide peace of mind knowing that there is always someone available to help with any technical problems that may arise. Finally, outsourced help desk services can save businesses money by eliminating the need to hire and train in-house staff to manage their technical support needs.
Act360 Web & I.T. is a reliable and experienced provider of outsourced help desk services that can help businesses in Barrie, ON, with all of their technical support needs.
FAQs
Learn More About Our Outsourced Help Desk Services In Barrie
If you are interested in learning more about our help desk services and how we can benefit your business, please get in touch with us. We would be happy to discuss our services with you in more detail and answer any questions you may have. You can reach us by phone at (705) 739 2281 or by email at [email protected].
We look forward to hearing from you!